If you're new here, welcome! I'm Nate, designer of Plan Your Next. We're now up to 138 subscribers, so I want to welcome the seven new subscribers here. If you're wondering why I submitted such a shitty illustration… I lost my Appl Pencil. 🤷‍♂️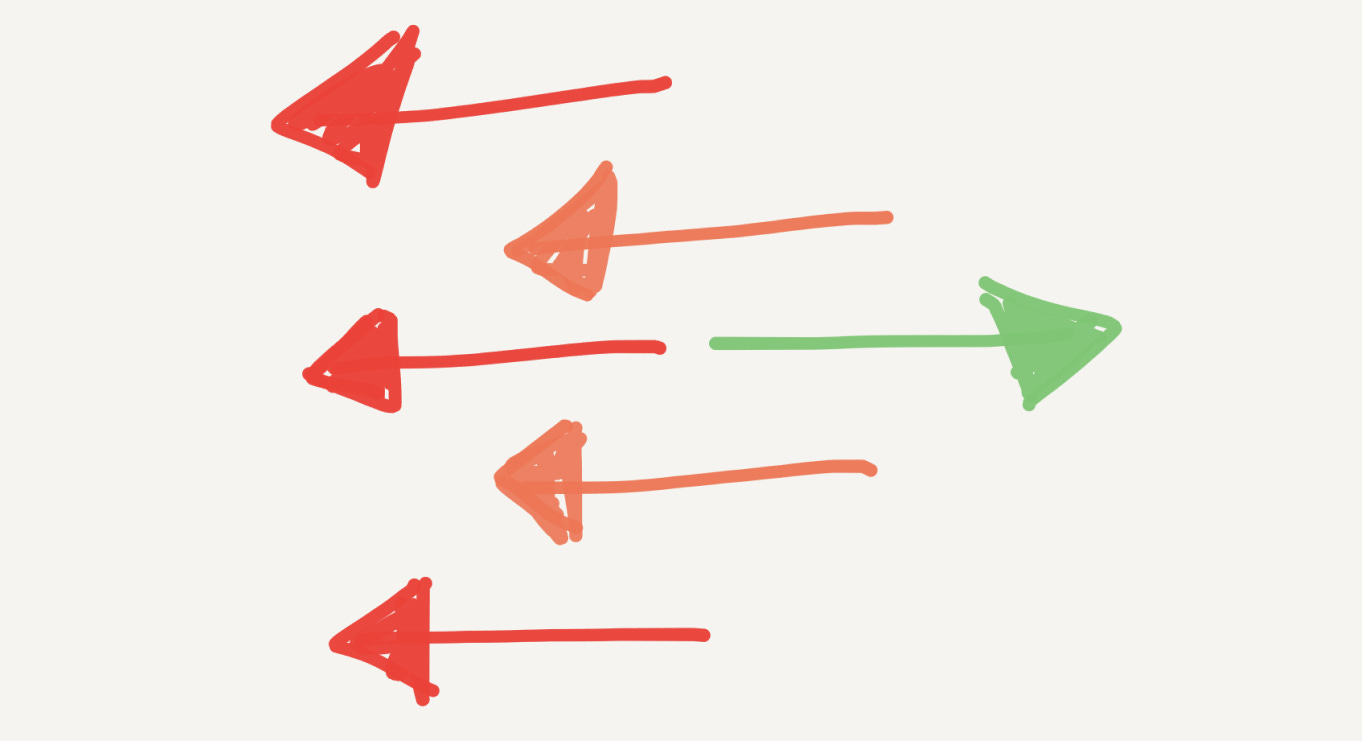 Good morning from Los Angeles!
Halloween lurks just around the corner, and I've watched horror films I missed out on during my childhood. The list of religiously censored movies I've reclaimed for myself includes Halloween, Friday the 13th, Friday the 13th II, and Nightmare on Elm Street.
I'm surprised that I waited this long, but in the back of my mind, I expected the worst.
In the best films, there's always a transformation of character. In just a couple of hours, an individual's story expands, taking on an entirely new role, perspective, and identity.
Great storytelling feels obvious when it's done right. It's like design; you know good design when you see it, but you don't always know what goes into the craft.
While it may only take a couple of hours to watch a character transform on the screen, real-life transformation takes much longer. Our scripts are messy, and we don't always enjoy a planned framework as paved as the Hero's Journey.
In Stoicism, you're constantly trying to transform anger into empathy, and fear into confidence.
Philosopher and writer Nassim Taleb describes a Stoic as someone who, "transforms fear into prudence, pain into transformation, mistakes into initiation, and desire into undertaking."
These are constant loops that need endless iterations.
Companies also look for ways to undergo a transformation. In Good to Great, Jim Collins writes, "Just because two good companies merge with one another, doesn't actually make them great." Transformation is not a given, even when we combine forces with another equal.
But, transformation can happen if we continue to chase it.
Polina Marinova of The Profile says, "Make your desired behavior your default behavior."
You might be looking to lose weight, build a company, grow your network, or learn a language. Transformation is required to make that leap.
What's your next transformation look like?
👨‍💻 Transform your
next
interview
I love this framework when preparing for an interview. Like having a prepared script, being able to rely on a few high-level stories you recite at any given moment gives you an edge. In the end, Adam mentions the STAR framework:
Situation - what was the situation?

Task - what did you need to do?

Action - how did you do it?

Result - what happened?
🎤 Transform your
next
signature move
This thread is about how Bill Gundfast transformed a basement of a NYC restaurant into the now infamous Comedy Cellar. He gave comedians the red carpet treatment and also used the comedy club to advise comics like Bill Maher, Jon Stewart, and Ray Romano.
See you next Sunday
Do you find this newsletter worth reading? I'd love it if you shared this with anyone you know who might like it.
As always, my calendar is always open to chat about your crazy ideas. Until we chat, feel free to listen to episode #3 of, It's Gotta be the Mic.
Have a great week!