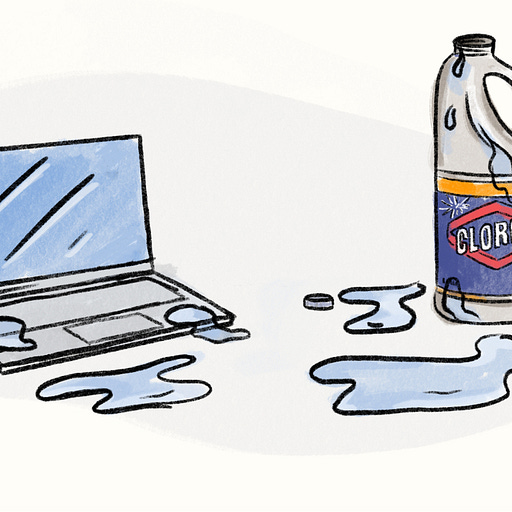 May 2, 2021 • 5M
Plan Your Next / The sanitization of the internet
Plus, your next special guest, Jonathon Hillis
I'm Nate Kadlac, designer of Plan Your Next. A weekly newsletter that connects design, creativity, and how you prepare for your next thing.
👋 Hello! I'm Nate Kadlac, and this is #58 of Plan Your Next. It's a newsletter that connects design, creativity, and how you prepare for your next thing.
If you're new here, it's nice to meet you!
What's new this week?
Podcast: It's Gotta be the Mic #18 with Jesse Desjardins

Special PYN Guest: Meet Jonathon Hillis and how he made his next move from director of product for shoppers at Instacart to the founder of Creator Cabins.
Good morning from Los Angeles!
In 2011, I listed my condo for sale. When I first listed it, it had bright mustard walls, black wood flooring, homemade chandeliers with hanging mason jars, a 9'x9' oil painting of Koi Fish on the wall, a homemade king-sized platform bed made from walnut, and many other personal touches.
I took a lot of pride in the design and aesthetic I had cultivated for it. And there was a part of me that wanted to show it off to potential buyers.
But when the realtor started to show it, no one bit.
30 days, 0 offers.
60 days, nothing.
The market was slow at the time, but it was strange that we weren't getting any bites on an affordably priced condo near the center of Minneapolis. What happened next is what many sellers often hear, but don't want to believe.
To sell a home, you need to sanitize it of all personality.
The reason for this is that the buyer needs to be able to imagine themselves living in the home with their own belongings. It's difficult to do this when so much personality is baked right into the home. It can act as an insect deterrent for your home.
Website templates also fall into this trap.
Like someone looking to sell their home, website sellers must also sanitize their templates to appeal to website buyers.
If you check out the free templates from Wordpress, Webflow, Wix, Squarespace, and on and on, the most popular ones downloaded are the most minimal.
This is because it's difficult for the seller to personalize the templates too much, for fear of not being able to sell it. And because it takes some effort to change the default template, many people leave it the way it is.
Using one of these templates is like buying a home sanitized of personality, then never changing the interior to fit your personality.
If you're a writer, developer, teacher, speaker, marketer or entrepreneur, there is no reason to live in the same sterilized sandbox that millions of other people have opted in for. Sometimes we have mere seconds to capture someone's attention, giving them a peek at who we are.
It's worth investing in yourself to stand out from the rest of the internet, using a combination of your own interests, inspirations, and background.
To sell my condo, I had to paint my walls beige, remove the beautiful koi fish painting, taking down my custom lights and art to sanitize my own space. Within a week I received an offer that I ended up accepting.
When you're trying to build an audience and create connections with other people, your websites, Twitter profiles, newsletters, Youtube channel artwork, Notion templates, lead magnets, and more all deserve to have your own personality baked into it.
You can't find your true fans with the least amount of effort.
Don't make the least offensive choice by not changing anything.
---
Plan Your Next featured guest
If you're new here, I aim to discover insights from entrepreneurs and creatives who are chasing their next thing. This week, I'm honored to highlight Jonathon Hillis.
Who is Jonathon Hillis?
🏡 I'm building Creator Cabins, a community of remote cabins for remote workers in the Texas Hill Country near Austin.
💸 If you are building for independent creators and online communities, I'd love to help via capital.community. We sponsor the Creator Coop and the Creator Fellowship.
🥕 As the director of product for shoppers at Instacart, I helped millions of people earn money independently online. Now I lead the Carrot Angels syndicate to reinvest in the Instacart community.
🤖 Meatspace Algorithms is my blog & newsletter about how software eats the world. I do a limited number of consulting gigs about the topics covered here; reach out if interested.
When was the last time you made an unexpected turn in career direction?
I joined Instacart in 2015 because I wanted to learn how great startups were built. I felt like I packed decades of learning and a lifetime of relationships into those 6 years, but I knew it was time to leave. I had gained the skills to go out on my own, and it was time to do so.
The first thing that made the transition easier was going out on a high note. My team helped lead Instacart through an incredible growth cycle during the pandemic, and I knew they were strong enough to keep the momentum going without me.
The second thing was having something to run towards. I had gained a personal mission for helping people become independent, flexible workers at Instacart. I believe this is the future of work, and I knew I wanted to help millions of more people earn money independently online.
The third was having a community beyond Instacart. I took the online course Write of Passage this past summer and met my new online tribe. The relationships I've built from that community have been my bedrock as I left my old world and entered a new one.
What were you doing prior to making this change?
Leading the Shopper & Marketplace product teams at Instacart
What would you say to someone who feels stuck pursuing a new idea?
Figure out why you're doing what you're doing. If you are chasing someone else's idea of success—whether that's prestige or money or fame—you are going to end up feeling stuck.
What is a favorite quote or piece of advice you live by?
I believe in keeping many competing ideas in your head simultaneously and testing out problems against them.
"You have to keep a dozen of your favorite problems constantly present in your mind, although by and large they will lay in a dormant state. Every time you hear a new trick or a new result, test it against each of your twelve problems to see whether it helps. Every once in a while there will be a hit, and people will say, 'How did he do it? He must be a genius!" ~ Richard Feynman
Here are some of my favorite frameworks: https://www.meatspacealgorithms.com/twelve-frameworks/
What's your ask, or something you need help with?
I'm building Creator Cabins, a community of remote cabins for remote workers and independent online creators. If you are reading this, you are the type of person I want to be in our community. Come visit us and meet other people from our corner of the internet IRL!
Where can someone find you online?
jonhillis.com
@JonathanHillis on Twitter