If you're new here, welcome! I'm Nate, designer of Plan Your Next. We're now up to 125 subscribers, and I'd like to welcome everyone new here. Last week's experiment with the 'podcast newsletter' 🤷‍♂️ was our most popular letter, so how could I not resist doing another?
---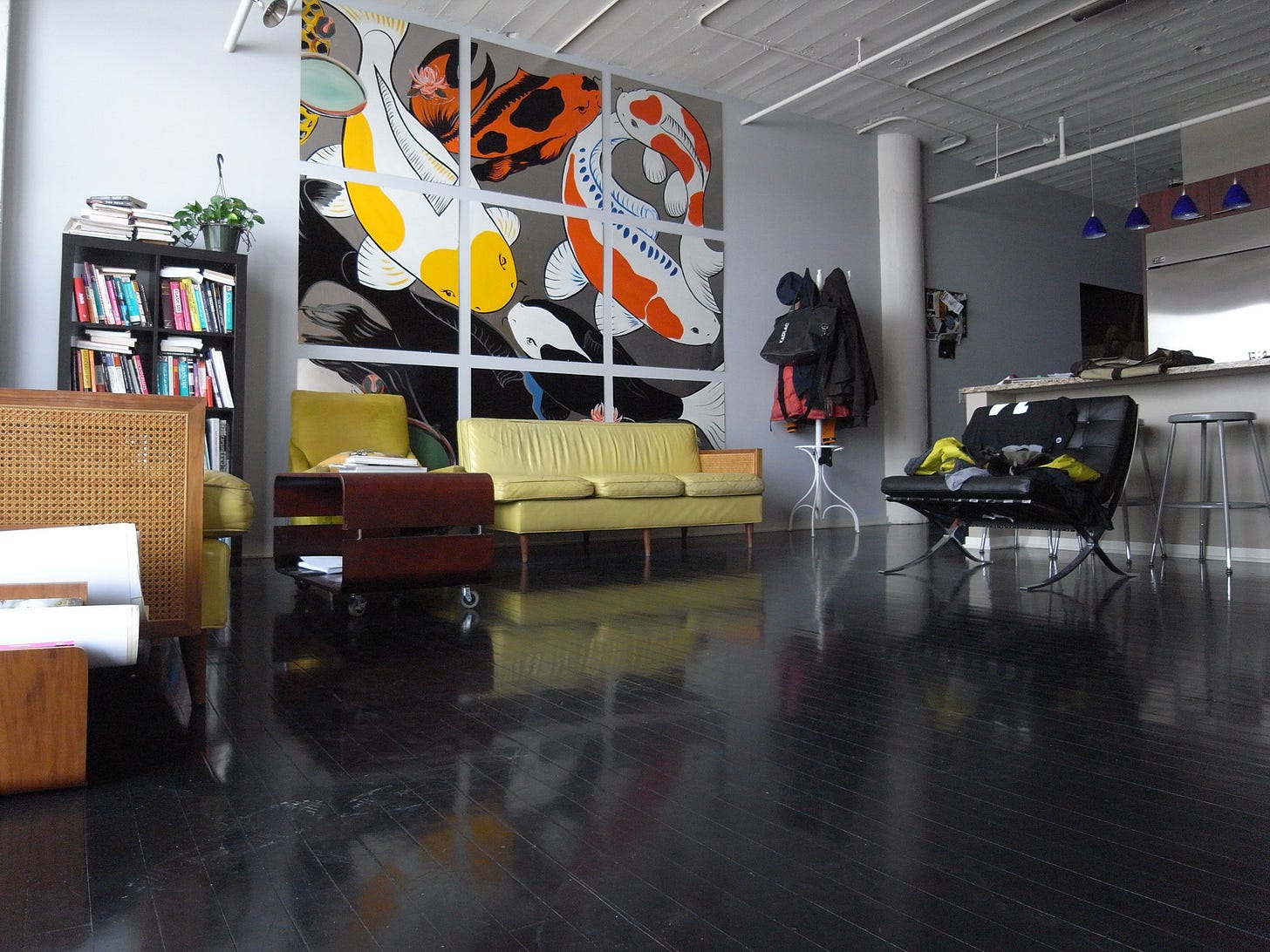 When I sold my condo back in 2011, there wasn't a grand plan behind it all. I sensed something unsettling, but I couldn't put my finger on it. For the three years up until that point, life started to feel too comfortable. I felt drawn to a more simple life, one that involved some risk, and some personal accountability.
I started selling most everything I owned. The lime green vintage sofa, the Barcelona chair, and all the other stuff I owned. Everything except for the koi fish artwork, of course.
As soon as I signed the final paperwork, I immediately moved into a room at a friend's house and started saving 80% of what I was spending before that.
Then, I started to read a lot. When I had a mortgage, it was easy to trick my mind into thinking my money was going somewhere important, and that it's all I needed to do.
I dove into the classics such as Rich Dad Poor Dad, The Four Pillars of Investing, The Coffeehouse Investor, and many more. I found out about John Bogle, the founder of Vanguard, and the first Index Fund.
What I didn't realize then—with more time and flexibility—I was applying the KonMari method to my decision making.
I purged my life of everything I owned and only kept what was bringing me joy. The creative inputs I brought into my life were selected unconsciously, for the purpose to find another path that didn't involve a leveraged expense.
"When you put your house in order, you put your affairs and your past in order, too."—Marie Kondo
Even though I didn't have a home, I was starting to put my affairs in order by focusing only on the objects I needed. It gave me the clarity to think about what was next for me.
As Marie says, "The moment you start, you reset your life."
✨ Your
next
creative input should spark joy
It's incredibly easy to get stuck on Instagram and fall into the rabbit hole of the news cycle. I do the same all of the time.
Another way to think about what you should choose to read or watch is to KonMari your creative inputs. Yes, I'm using KonMari as a verb. What are the things that truly spark joy? Ask yourself that question while you're doomscrolling. Focus on those this next week to see if it leads you anywhere interesting.
Or, is there something you want to create? Look for inputs like articles, videos, or books that are only focused on that creative output.
Anne-Laure of Maker Mind talks about her strategy for consuming:
"I strongly believe that consuming content should be similar to consuming food, especially when you work in an industry where your value is based on your intellectual output, and where your brain is your most important tool. The input you give to your mind is very important."
As my friend, Ritesh, would say, "find time to play."
👩‍🎨 Your
next
piece of art to spark joy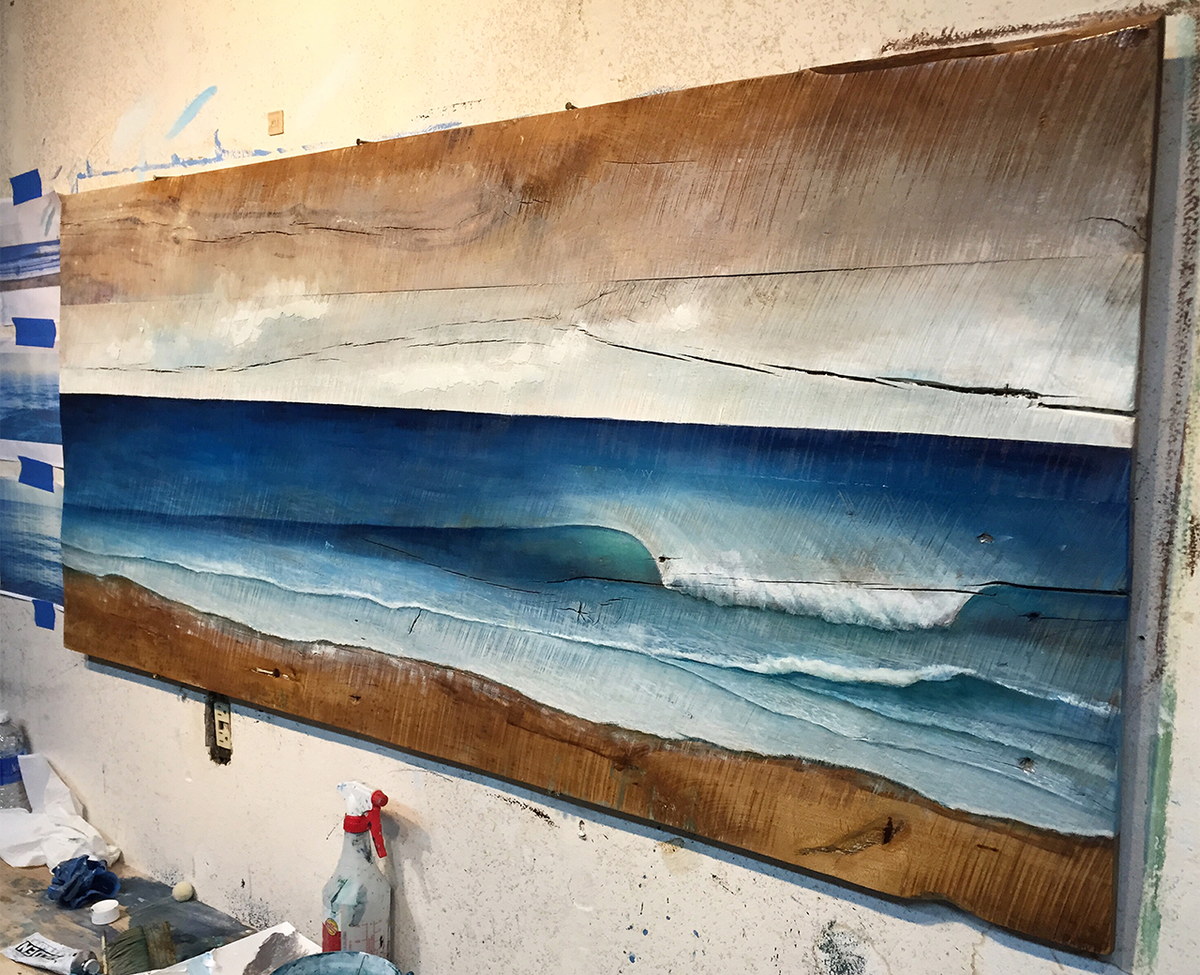 If I were going to buy a piece of artwork tomorrow, it would be from artist/designer Marc Hemeon's collection. The way he works the grain and breaks in the waves ad horizon line are truly stunning.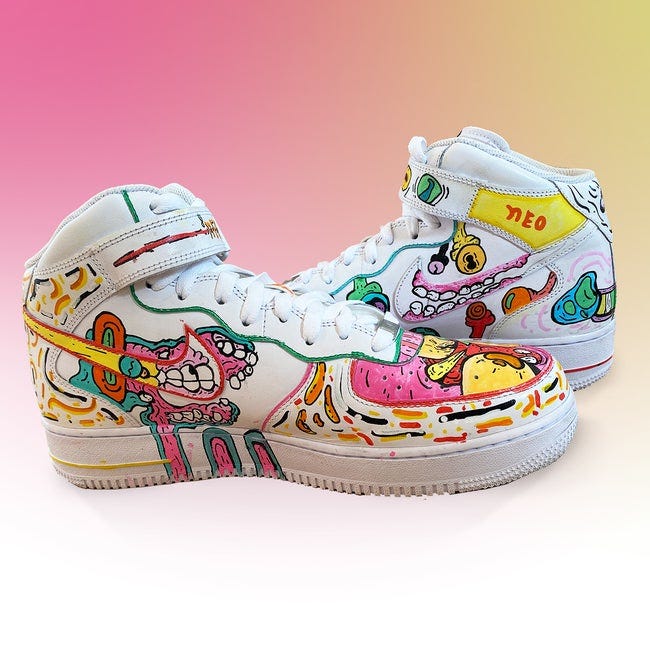 If you're looking for something a bit more affordable, Mark's 12-year-old son Neo is also creating stellar work that Dr. Seuss on LSD might produce.
🎙 Your
next
podcast to spark joy?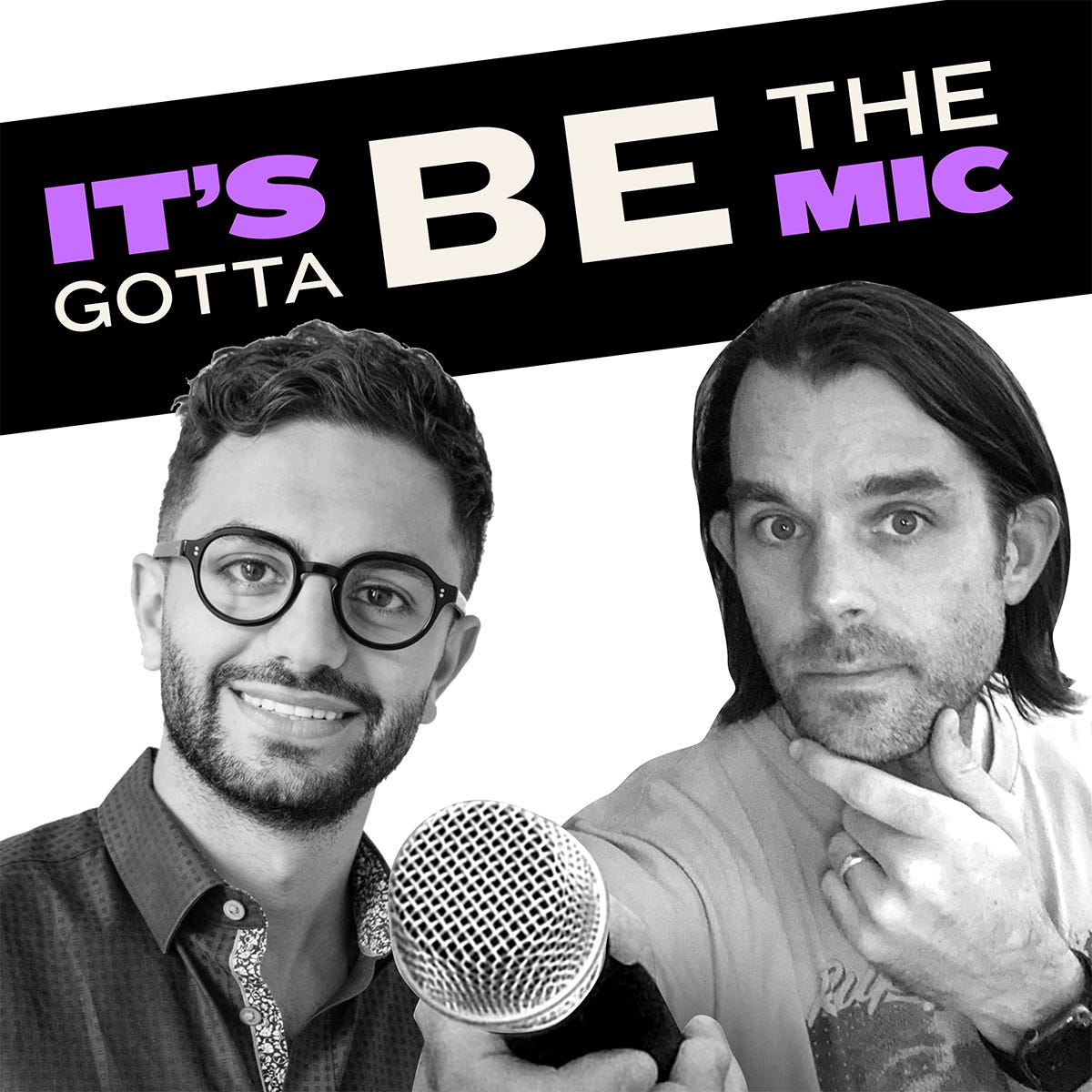 As I mentioned last week, I kicked off an official podcast with Reza Saeedi, who writes a weekly newsletter called Out of Curiosity. We'll be chatting our time going through the On Deck Writer's Fellowship, creativity, writing, design, startups, and other random bits we dig up during the week.
The name of the podcast is, "It's Gotta Be the Mic."
This has to be a record for how quickly we recorded, edited, uploaded, bought a domain and launched a site for it. Given that, expect nothing but sweet, sweet goodness from the mics, and none of that fancy shit like a cool intro or outro.
🎤 You can find the first episode here, or download it from all of the places.
See you
next
Sunday
I'm starting to put serious thought into starting a podcast for Plan Your Next. What seems interesting to me is an interview-style format with people who have transformed themselves by taking action on their next thing.
My ask of you this week: who should I think about interviewing? Should I be considering a different format? Hit reply if you have some ideas for me!
As always, my calendar is always open to chat about your crazy ideas.
Have a great week!