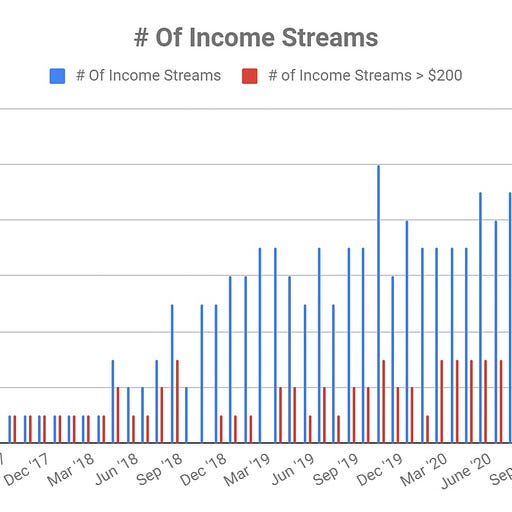 Jun 27, 2021
Pay attention to the emerging path
But you'll never know which one is right
I'm Nate Kadlac, designer of Plan Your Next. A weekly newsletter that connects design, creativity, and how you prepare for your next thing.
👋 Hello! I'm Nate Kadlac, and this is #66 of Plan Your Next. It's a newsletter that connects design, creativity, and how you prepare for your next thing. We're now 382 strong, so if you're new here, welcome!
---
What's new this week?
One thing I realized about the 14 students who are currently enrolled in Approachable Design is how unique everyone's visual boards are. You just don't see this amount of personality expressed because we're limited by the tools. Many No-Code tools dumb down our personality, leaving us to choose a HEX value to allow our "brand to be front and center." There's a gap here I am trying to fill eventually, but much of the work needs to start with defining your visual taste.
I was recently featured in Transparent Tuesday's, a newsletter by Charlie Bleecker who writes under a pseudonym. Catch a video of our conversation here. (8 min)
My most popular tweet this week—and let's be real, I don't have many—on how to create your own design system by designing from the inside-out.
---
Good morning from Los Angeles!
"You can't connect the dots looking forward, you can only connect them looking backwards." —Steve Jobs
If you extend both hands out at your sides, you can see your fingertips in your peripheral vision around 170 degrees. This field of view is the foundation for the rule of thirds used in photography.
Try it, it's fun!
When you do this exercise, it's revealing how wide our field of view actually is.
Yet if you're staring down at your laptop or looking at your feet when you walk, the world can feel small incredibly small.
Now do this every day, and opening up your hands and testing the limits of your optical view feels like work.
But, as you've experienced, there are times when the world smacks you in the face and forces you to perk up.
This has happened to me 5-6 times over the past 20 years, and each time it's led me down an unexpected path that provided some interesting opportunity. Not monetarily in all cases, but a new perspective.
My last full week
One of these opportunities came up recently for me, and I decided to jump. As I get closer to the last week in my full-time role, I've had a number of conversations with friends, entrepreneurs, and colleagues.
I'm often asked what I'll do next. If they're a reader of this newsletter, I'll even get a little wink. Very cute.
They'll ask the inevitable question, and I'll candidly say I'm not planning on heading to another full-time role in the traditional sense. After that convo, the look I got reminded me not to say, "in the traditional sense."
They'll ask how I'll make an income, and I don't have a great answer for this.
I don't say this to #humblebrag, but I do think I've been self-aware about how chasing the short-term dollar affects my own long-term plan.
And chasing the short-term dollar without a job is just freelancing without a fancy title.
This tweet by Paul Millerd encompasses my own feelings about what freelancing means.
Hell, I used to glorify this work myself. But let's be honest, freelance is a job with a much shittier boss. Myself.
My answer to this question is that I won't be searching for another job right away. Hopefully never, but I'll never say never.
In the meantime, I initially intend to spread out the options based on what's interesting, with a mix of reality sprinkled in. It might look something like this:
25% freelance

25% inputs (reading, learning, conversations, and communities)

50% leveraged outputs (writing, building products, podcasting, and collaborations)
The alternative is a life that continues to ignore the 170-degree optical view that's freely available to us.
⚡️ Inspiration for 
next
 week
📕 I had no idea that the BBC handbooks were so intensely creative.
🎨 I'm waiting for this font to be used in something special. Just look at that 'A.'
💌 Josh Spector on how to grow your next newsletter.
---
👋 See you next Sunday
If you've forgotten who I am, here's a little bit about me. As always, my calendar is open to chat about your crazy ideas or if you're creatively stuck.
Have a great week,
Twitter: @kadlac
Web: kadlac.com
Workshop: approachabledesign.co