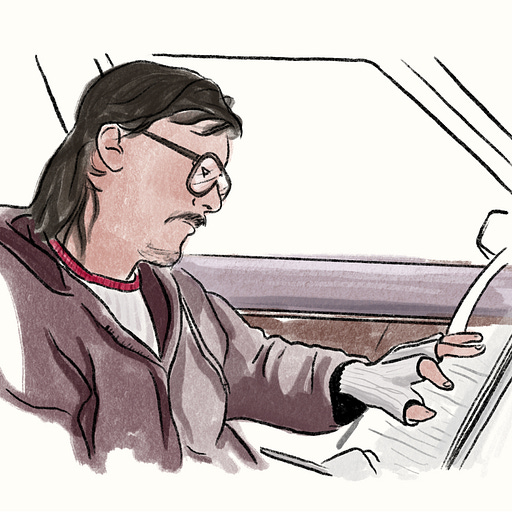 Mar 21, 2021 • 4M
How do you stay consistently creative?
Plan Your Next #52 — Embarking on one year of writing
I'm Nate Kadlac, designer of Plan Your Next. A weekly newsletter that connects design, creativity, and how you prepare for your next thing.
👋 Hello! I'm Nate Kadlac, and this is #52 of Plan Your Next. It's a newsletter that connects design, creativity, and how you prepare for your next thing.
If you're one of the 12 new subscribers, welcome!
---
What's new this week?
🎨 Approachable Design Launches April 10-11th. If you're someone who has difficulty making daily design decisions, I'm launching a live 2-day workshop to show you how to build your own style palette. We'll be rubbing elbows learning how to apply design to your own personal style by knowing how to choose your own typefaces, colors, shapes, and textures that are unique to you.
This is the product of many 1:1 iterations. In the end, each student will receive personalized 1:1 design feedback from me on the palette you create. We'll have guest speakers from artists in both fashion and the arts, and I'll be accepting a max of 6 students. I'm also offering 50% off exclusively to Plan Your Next subscribers.
Use code PYNDESIGN to apply at checkout. Learn more here.
---
Good morning from Malibu!
It's Saturday, 22 hours before I send this out to you. I'm spending the weekend in an Airbnb studio just off the beach in Malibu. It's an idyllic setup—which at the very least—should help me to produce some halfway decent writing.
But this is the paradox of creativity. Sometimes we're tricked into thinking creativity requires a certain amount of space, or the perfect setup to find ourselves harnessing its powers.
Many artists, writers, and musicians have wandered into similarly idyllic setups of their own hoping to find creativity lurking in the shadows.
There's a scene from American Movie, a 1999 documentary about filmmaker Mark Borchardt struggling to finish his own indie movie. It's freezing in Wisconsin, and Mark is sitting in his car in the middle of an empty cemetery parking lot before his work shift. In his falling apart fingerless gloves, he's editing his script with pen and paper, making edits, and writing dialogue for his upcoming feature.
The setting is far from perfect. He's about to go into his job to vacuum the velvet floors and to clean shit off the toilet seats before returning home to his three kids. Sitting in the car is his moment to put in the work and find, "some semblance of creativity."
Staying creatively consistent is not easy.
This letter to you marks the 52nd edition of Plan Your Next. It sounds nice, except that it's taken over two-and-a-half years to make it to this point.
If you don't know me all that well, then you should know I have a habit of starting and stopping many projects throughout my life. The one consistent thing about me is that I'm always chasing something. Chasing new ways to manifest my ideas through photography, videos, drawing, painting, and anything else you can imagine.
Investor and entrepreneur Naval Ravikant once wrote, "The price of productivity is creativity." But I disagree with this. Not all productive people are creative people. These are mutually exclusive.
Creativity is a skill that needs cultivation.
It requires intention around being creative.
Author Steven Pressfield writes in The War of Art, "The most important thing about art is to work. Nothing else matters except sitting down every day and trying."
Even Tolstoy had thirteen kids and wrote War and Peace.
If that's in the realm of what's possible with less than idyllic environments, we'll never need to rent studios in Malibu with the sounds of roaring waves in the background to maintain our creative consistency.
---
⚡️ Inspiration for this week
Creating a distinct style is one of the easiest ways to stand out
Van Neistat: The Spirited Man
I've long been a fan of Casey Neistat. He's been an inspiration to me ever since watching Bike Lanes, a story about the hypocrisy bikers face in NYC. Behind much of Casey's inspiration has been his older brother, Van. Casey introduces Van's channel here.
I've owned two motorcycles in my lifetime. I hope to own more, but I've taken a ten-year break, which might turn into fifteen. But I'll never not love to look at great design, and this bike slays.
---
👋 See you next Sunday
If you've forgotten who I am, here's a little bit about me. As always, my calendar is always open to chat about your crazy ideas or if you're creatively stuck.
And if you're creatively stuck because you ran out of coffee, save 10% on Flow State coffee. Flow State uses l-theanine and raw cacao to lower anxiety and support creativity. (Affiliate link)
Have a great week,
Twitter: @kadlac
Web: kadlac.com