Discover more from Plan Your Next
We all have the next thing. Maybe it's a product you're building, a new skill you're acquiring, a goal to land a new job, or a trip you're going to take. Every Sunday I tell stories to inspire forward momentum.
Over 3,000 subscribers
Life-long learning, cards, conversations, and compounding
Plan Your Next Letter No. 27
If you're new here—Hello, and welcome! I'm Nate Kadlac. You signed up for this newsletter, Plan Your Next at some point during your internet journey. Or possibly from my website, kadlac.com. If you're unsure that I'll threaten to inspire you for what's next, simply unsubscribe.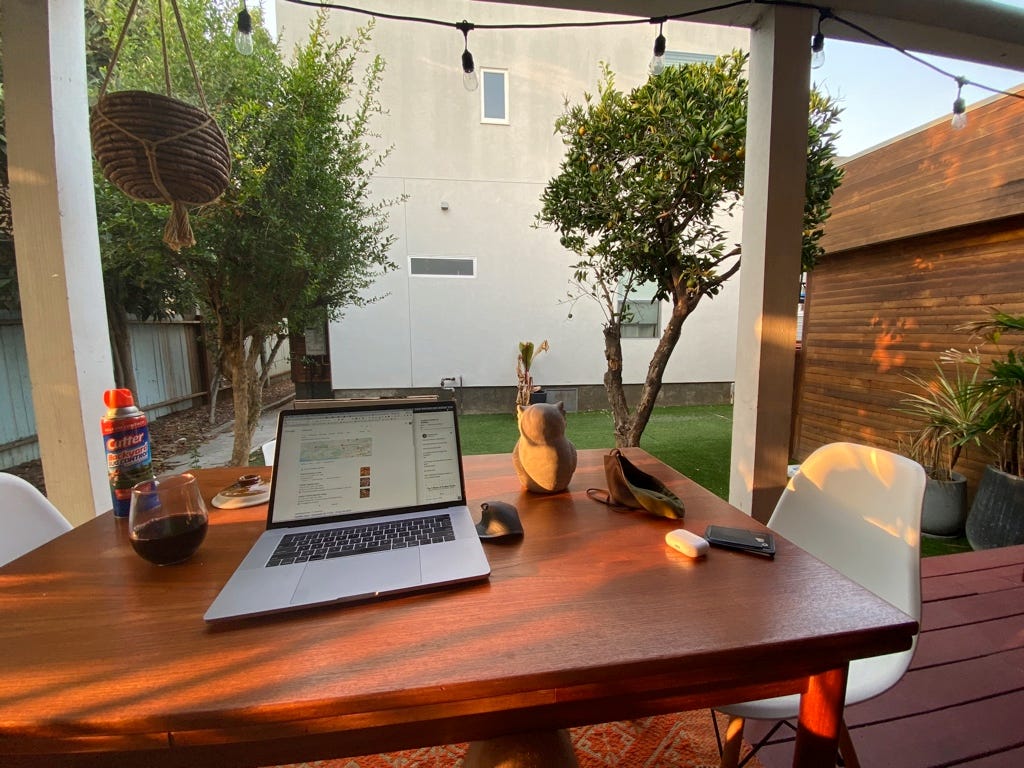 👋 Good morning from Los Angeles! I'm sitting here a day early, on Saturday evening, writing this from our new porch while blood-sucking mosquitos nip at my ankles. It's a horrible sensation, especially since I haven't come across these hungry insects in awhile. I've lit a citronella candle for old time's sake, although they never seem to work.
The feeling of being bit by mosquitos brings me back to Minnesota, where I grew up, and the place where I decided to drop out of college and teach myself design. It wasn't a complete solo adventure, as I worked as an apprentice for two years. But it is true that I scraped together a portfolio with a few thousand dollars of unfinished college debt, and started my career.
The title "life-long learner" reeks of self-indulgent chest-thumping, but the sentiment resonates. Maybe it's because I had to depend on myself to learn the skills needed to do what I do. Maybe it's because early on I figured out what it was that I wanted to do. To be a life-long learner, you are most useful when you enjoy what you are doing.
"Growth comes at the point of resistance. We learn by pushing ourselves and finding what really lies at the outer reaches of our abilities."—Josh Waitzkin
What's next for you?
🤖 Your
next
AI curated conversation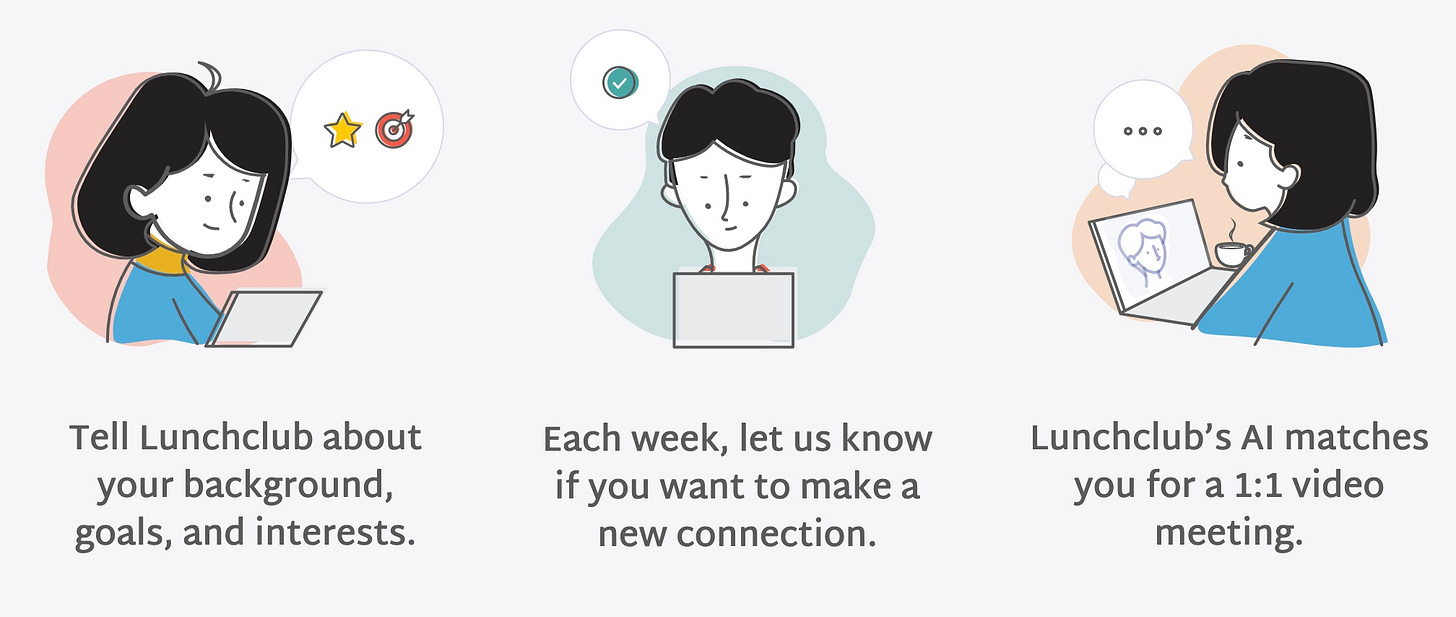 Learning comes in all forms. It's especially apparent when talking with new people.
I recently joined Ness Labs, a community by the stellar, Anne-Laure Le Cunff. One of the benefits of her community is to be 'mind-matched' with another member based on your interests. I was paired with Wes Melville this week, who let me on to Lunch Club. It's a similar match-making setup, except that it uses AI to pair you with another person based on your interests.
Your
next
card

An interesting new card that promises 2x, 3x, and 4x on your spending. One unique feature is that it automatically ends your free trials using a virtual card. This is becoming commonplace with other cards as well, as we're signing up for new trial services more than ever.
🤑 Your
next
compounding insight
A critical moment in my life was when I decided to sell my condo nine years ago. Immediately after selling it, I jumped into as many books as I could about investing in assets other than real estate. Of course, Warren Buffet seemed to be spread across every page of every book I read.
While reading The Psychology of Money by Morgan Housell this past week, I came across an astounding insight: Warren Buffet's net worth is $84.5 billion. He accumulated $84.2 billion after his 50th birthday.
$81.5 billion was earned AFTER he qualified for Social Security. He's obviously a skilled investor. But his secret is time. He started investing at 10 years old and has been using compounding to a much greater effect than any of us. Had he started investing at the age of 30 and retired in his 60's, he wouldn't have graced the pages of those books I had been learning from.
See you
next
Sunday
Are there certain topics you would like me to cover? Hit reply and expect a response!
As always, my calendar is always open to chat about your crazy ideas.
Have a great week!